UK government extends UN Paris Agreement to Isle of Man on 22nd March 2023.
Climate Stewards are doing a carbon fast for Lent 2023. Details here.
The national church has announced a £6m NZC fund for the next triennium, for Dioceses to bid for in 2023.
The Church of England has created a new Net Zero Carbon Programme Board, to be chaired by the Third Church Estates Commissioner, The Reverend Canon Flora Winfield.
Across the Church of England as a whole there was a small reduction in carbon footprint due to energy use in churches and church halls from 2020 to 2021. In the Isle of Man there was a small increase; however only 3% churches submitted data in 2020 so the other 97% was estimated and possibly not too robust.
The Routemap to Net Zero Carbon by 2030 has been re-packaged by stakeholder group to make it easier to digest. The section for churches is here.
Three good books for Christmas:
1. The Unnatural History of the Sea by Callum Roberts, Professor of Marine Conservation at Exeter University. When we realise what we have lost, we will understand what needs restoring.
2. The Hidden Universe: Adventures in Biodiversity by Alexander Antonella. A book about the beauty beneath our feet.
3. Rebirding by Benedict Macdonald. A really positive and practical book of solutions.
November 2022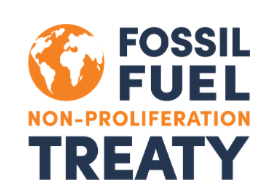 The Church of England Diocese of Sodor and Man is pleased to announce that it has signed the new Fossil Fuels Non-Proliferation Treaty.
This Treaty has three pillars calling for: the Non-Proliferation of coal, gas and oil by ending all new exploration and production; a Fair Phase-out of existing production in line with the 1.5C global climate goal; and a Just Transition for every worker, community and country.
For more information go to www.fossilfueltreaty.org.